FINEST & GLUTINOUS RICE FLOUR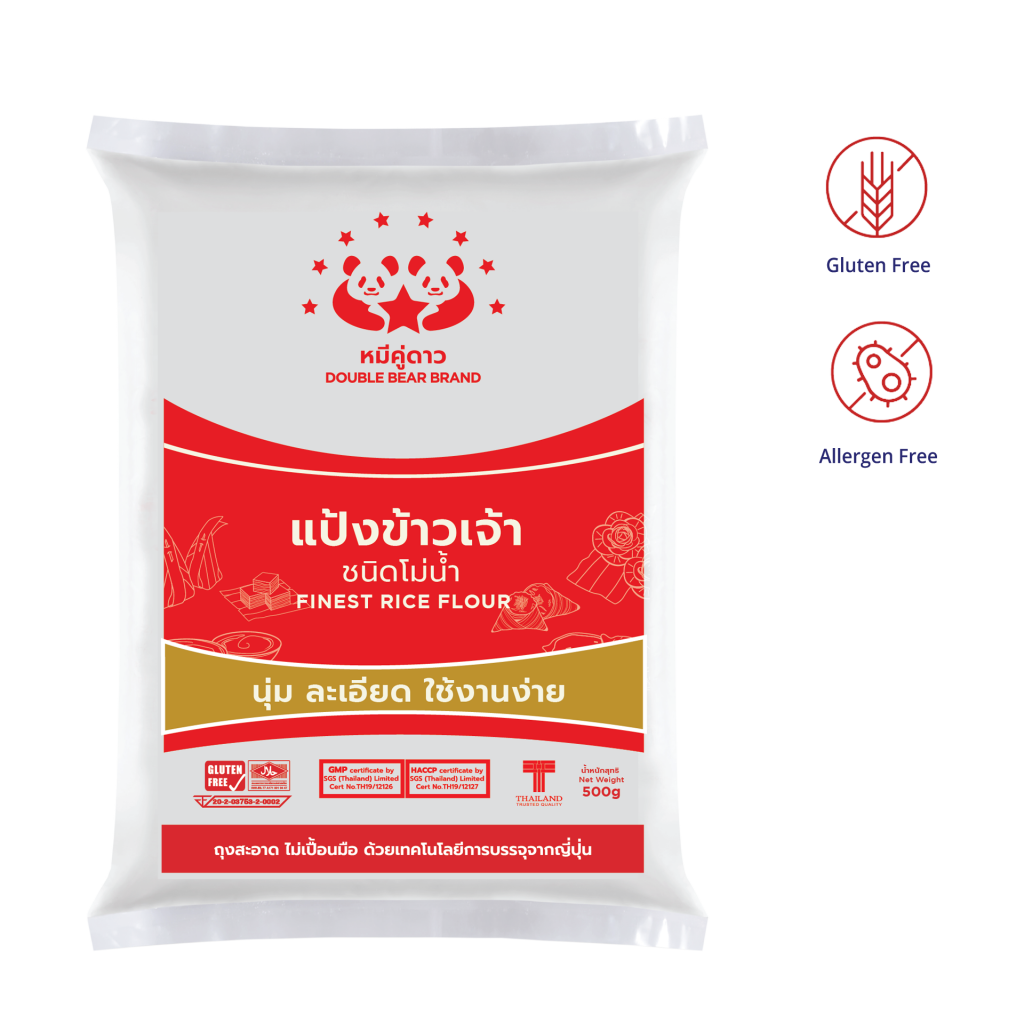 Finest rice flour is regular rice flour produced from 100% white rice (Oryza sativa). It has a high starch content and contains hypo-allergenic proteins. Depending on its high amylose content, it can be used in crispiness cereals and various gluten free baking applications for gluten-intolerant consumer.
Product Feature and Benefits

Natural food ingredients
Natural taste and aroma
White color and Opaque gel
Soft and smooth texture
Gluten free
Hypo allergenic

Applications

Batters and Breaders
Noodles
Sweets and Desserts (Thai, Asian)
Soups and Sauces
Gluten baked goods, pizza, pasta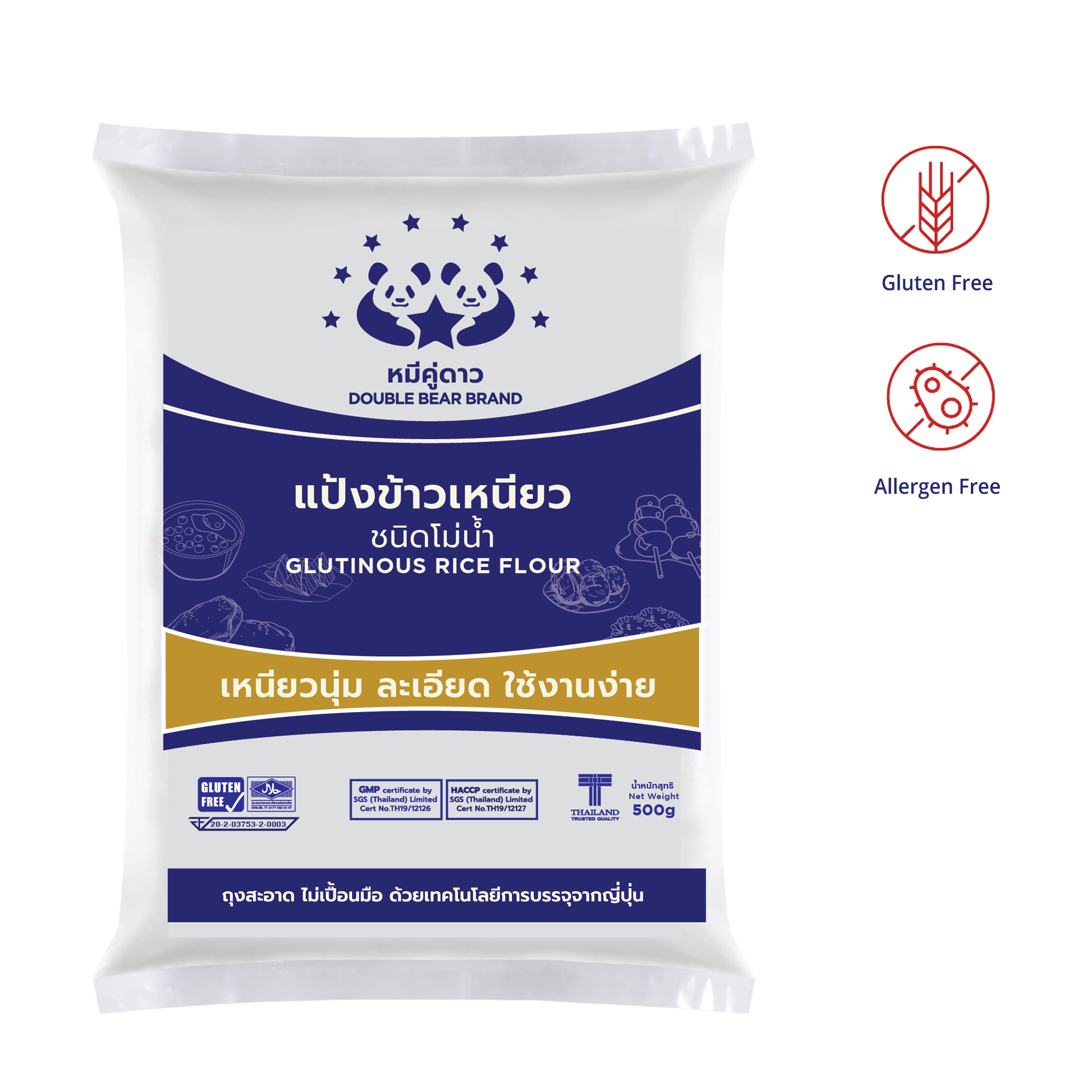 Double Bear glutinous rice flour is manufactured from 100% glutinous rice (Oryza sativa). The consistent quality, white and fine powder make it easy to use, turning an appetising light creamy colour with a smooth, soft, and chewy texture when cooked. It can be used in chewy desserts product such as Mochi and improving the texture in Bakery products and Dim Sum and Dumpling.
Product Feature and Benefits

Natural food ingredients
Natural taste and aroma
White color and Opaque gel
Gluten free
Hypo allergenic
Excellent texture, stability
Soft and sticky texture

Applications

Sweets and Desserts
Bakery
Dumpling
Dim Sum
Thickening Agent Tel: +632-8282-3333
Tel: +632-8283-3303
Fax: +632 8281-4674
Mobile: +63 925-803-4179
#33 Luna II Street
San Agustin, Malabon City
Philippines 1470